These are seriously the best wraps I have ever had. We made them for dinner and then promptly made them again about an hour later. They are so good. I hope you enjoy!
You will need:
1 lb. boneless skinless chicken breasts
3 Tbsp. Italian Dressing
1/2 cup Barbecue Sauce, divided into 1/4 cup portions
4 flour tortillas
1 cup shredded cheese
1 Tomato, diced
Brush the chicken with the dressing. Grill on each side until done or about 6 to 7 minutes. Brush with half of the barbecue sauce for the last part of the grilling. Then cut into strips. Place the rest of the sauce in the middle of the tortillas. Top with the chicken, cheese and tomatoes. Roll up. Grill in a pan until golden brown on each side, about 8ish minutes. You can grill these on the grill but I just use a pan on the stove.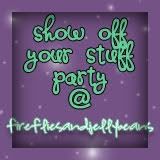 Please follow and like us: