I officially have a craft room. We recently moved into a bigger place and my wonderful husband gave me the extra bedroom. I am ecstatic and busy crafting for the space. A memo board was a must for me, but I had different plans for my magnet board so I went with this Chicken Wire Memo Board. It is super easy to make and needs relatively few materials.
You will need:
a 12×12 wood frame
chicken wire that is slightly larger than your frame opening
sand paper
paint
a staple gun
pliers
The first think you need to do is pull out all the black picture hangers on the back of your frame. You don't need them because you aren't using the frame for a picture and you will be able to see them through your cute frame if you don't pull them out.
Next sand and paint your frame. Make sure you paint pretty much the whole frame, even places you wouldn't normally see. Since chicken wire is see through, you need to paint pretty much everything but the very back.
After the paint dries, stretch the chicken wire so that it is straight on the back and then use a staple gun to secure the wire down.
Since chicken wire is sharp and you don't want it scratching your walls, after you have the wire stapled down, bend back the sharp edges on themselves and then use some fun colored duct tape to keep them from scratching your walls.
You can use alligator clips to attach pretty much anything to the wire. An easy and cute way to keep your notes and designs close at hand!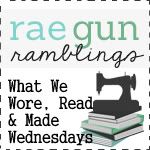 Please follow and like us: